Pet Dermatology in Richmond at Kindred Care Pet Hospital
If you are in search of a veterinarian to cure pet skin problems, you've come to the right place! At Kindred Care Pet Hospital, our warm and caring staff has years of experience providing pet dermatology in Richmond, Houston Sugar Land and Katy and we are standing by to assist you.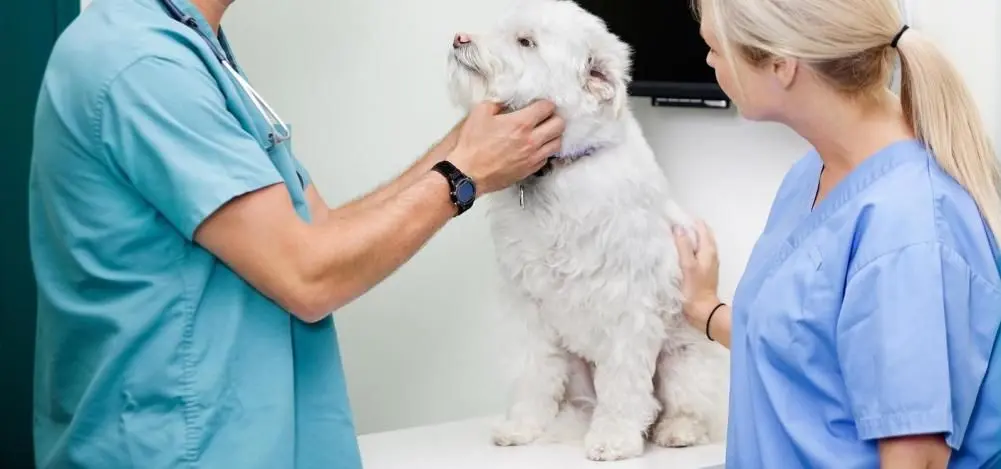 Request Pet Dermatology Appointment
Routine grooming and control of parasites are often sufficient protection for your pet, but in some cases, a pet dermatology expert is called for to bring relief to your beloved cat or dog. So, if you notice that your pet has been experiencing hair loss, itchy skin or seems to be shaking its head a lot, a trip to the vet is in order.
Ailments of the skin stem from a variety of causes, which is why a professional vet should be seeing your animal companion whenever there is a dermatology issue. Skin diseases can be fungal, bacterial or caused by an allergy. Sometimes dermatology problems indicate an underlying problem with the immune system or hormones.
Dogs often come into our pet hospital because the owners have noticed itchy skin, which the vet will refer to as "pruritus." However, naming the ailment is just the beginning.
What exactly is causing this itchy skin to plague your canine? There are more than 160 dermatology ailments that dogs are subject to, and it may take some time for the vet to make a proper determination of the cause before coming up with a treatment plan.
Cats are subject to a number of skin conditions too. For example, feline acne is a common complaint, which can often be resolved with antibiotics under a vet's care. Yeast infections caused by a fungus on the skin can be treated in the vet's office.
Keep in mind that felines and canines alike are often bothered by fleas, which can lead to irritation and hair loss if not treated by the veterinarian.
Pet Dermatology Services from Your Veterinarian in Richmond TX
It's best to work with a professional veterinarian in Richmond TX to diagnose and cure pet skin problems. Not only is this essential for reducing discomfort and giving your animal a better quality of life, it is needed to keep your family healthy too.
After all, certain skin diseases can be transmitted from pets to humans, such as a bacterial infection like MRSA, parasites and ringworm.
Examples of dermatology conditions that we identify and treat include:
Allergies
Ear Infections
External Parasites
Ringworm
Skin Cancer
Your vet in Richmond has the knowledge and skills to treat pet skin conditions no matter what the cause.
Don't Delay! Make an Appointment with Your Preferred Vet in Richmond Today!
It's important for pet owners to treat pet skin conditions as soon as they become evident, which is why you'll want to set an appointment with your vet in Richmond sooner rather than later. We will diagnose your animal companion and devise a customized treatment plan to bring relief. For more details on our pet dermatology services or to make an appointment for treating your animal in Richmond, Houston, Sugar Land and Katy and beyond, please contact the team at Kindred Care Pet Hospital today.