What Do I Need for a New Puppy in Richmond?
Bringing home a new puppy can be an exciting time for the whole family, but unless you've got the right equipment waiting for your pup can turn into frustration very quickly. At Kindred Care Pet Hospital, we recommend stocking up on all your pet supplies at least a week before your new puppy is scheduled to come home. You'll have time to organize all the new equipment so it fits into your home in safe and convenient places. Dr. Paul Fidelis, our veterinarian in Richmond TX, recommends this puppy checklist as a good start: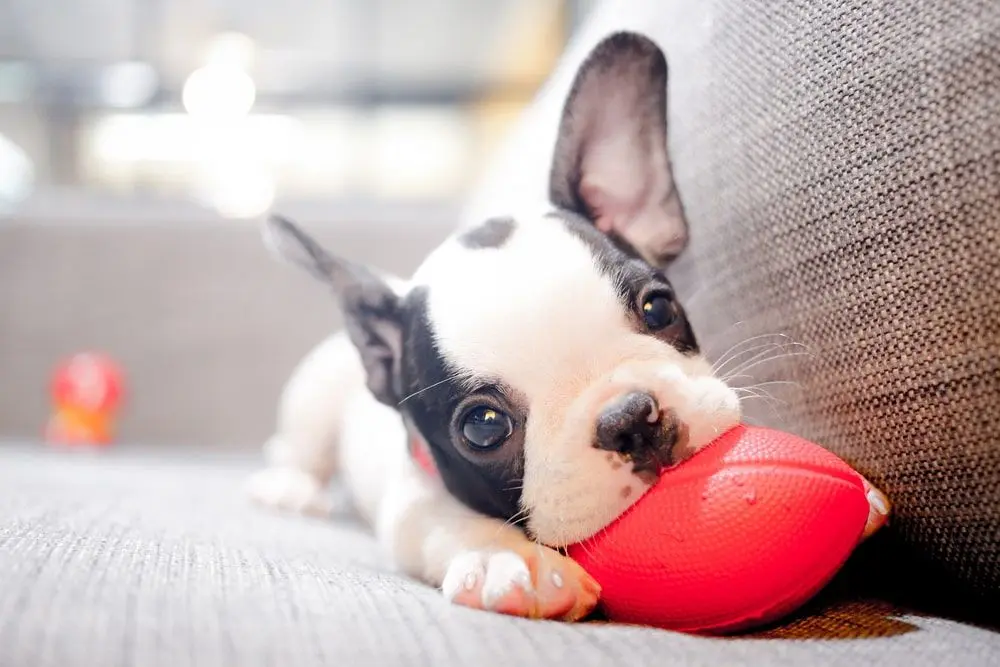 Puppy Supply Advice from Vet in Richmond
Here are some major points to keep in mind when bringing a new puppy home:
Before your puppy has its vaccinations, our vet in Richmond advises that you don't let them outside. Once you bring in your puppy for its first wellness exam, it will have the beginnings of a healthy immune system, but spending time outdoors before that can invite any number of diseases.
Stock up on puppy pee pads for housetraining before letting the pup outside. Get a good enzyme cleaner for those inevitable accidents, as enzyme cleaners will remove scents that only dogs can smell. Dogs love to go where they've gone before, so it's important to remove those scent clues in your house.
It's a good idea to get your puppy used to walking on a leash before they're allowed outside, so walks in the neighborhood can be fun instead of stressful when they get older.
Did you know dogs' ancestors lived in caves? Today's dogs feel most comfortable resting and sleeping in small, enclosed spaces. A crate is an ideal spot for a new puppy to sleep. Get one that's rated for the same size as your dog to avoid problems with too large or too small spaces. Set up the crate in a dark corner and add a couple of blankets, a worn t-shirt or other soft materials for your dog to sleep on.
All puppies chew, and every breed of dog likes to chew on different types of objects. Buy a variety pack of puppy chew toys that includes squeaky toys, puppy bones, stuffed toys and balls of different textures. Once your puppy starts playing with the toys, you'll know it will quickly show you which type it likes best.
Puppies need to eat about three times a day, and we'll consult with you to advise on the best types of puppy food for your dog's breed. Add a set of stainless steel water and food bowls, which are easier to clean and hold fewer germs than plastic or ceramic.
Looking for an Animal Hospital in Richmond for Your New Pup?
When you're adding a new puppy to the house, it's important to find the right veterinarian as soon as possible. Our caring team is happy to care for new pups, to give them a great start on a healthy lifestyle. Contact our office at (281) 265-0009 today to make an appointment.