Considerations for Pet Food Safety in Richmond
Although dogs and cats seem to eat anything and everything, the quality, and safety of the food that enters their system truly matter. Without the proper level of care, while feeding, your pets could suffer foodborne illness and exhibit distressing symptoms for a day or more. We welcome you to contact us anytime your pet exhibits signs of a foodborne illness or other medical issues. Read on to learn more about your preferred Richmond animal hospital.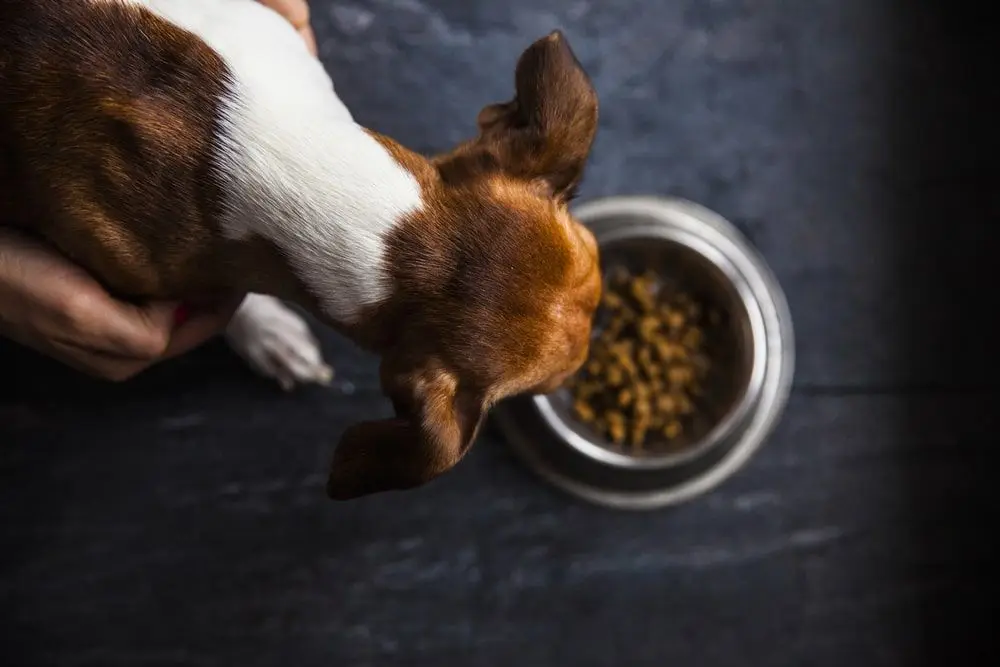 Raw Diet Risks
Raw food diets for pets have been increasing in popularity in recent years. Pet owners swear that the switch to raw food improved their pet's health, behavior, eye brightness and coat condition. Although those claims cannot be verified, it is important to remember that raw food poses risks as well. The risk of foodborne illness, for example, increases dramatically while feeding raw and can impact your pet's health for the long term.
Pet Food Handling Tips
Raw food is not the only food posing risks to pets' health. Even commercial pet food can cause problems if it is not stored properly to prevent the food from losing nutrients or going bad. While feeding wet food, you should always use a fresh utensil to scoop out the food for your pet, and then cover the container and put it back in the fridge to keep it fresh. You should also keep contaminants from entering the food and causing it to spoil. Check your pet's food before every feeding for abnormalities and toss out any suspect kibble, canned food or treats.
Signs of Food Borne Illness
Vomiting and diarrhea are the two main signs of foodborne illness in pets. At first, however, you may notice your pet avoiding the food or even attempting to bury it rather than eating like normal. The vomiting and diarrhea may start soon after, as the spoiled food hits the digestive system. You will need to throw out the bad food and give your pet plenty of water while the illness runs its course. If your pet acts lethargic or continues to vomit or have diarrhea for over 24 hours, visit your veterinarian at Kindred Care Pet Hospital, Richmond for additional care.
How a Richmond Vet Can Help
Your vet at Kindred Care Pet Hospital can help you improve your pet's nutrition by providing excellent guidance and support along the way. Vets can share important insights and other information about the leading dog and cat food brands on the market today. You may also discuss the need for prescription food to help control your pet's medical conditions. Your vet will always help you find the best combination of safe and healthy food for your pet.
Schedule Your Richmond Pet Hospital Visit Today
If you would like to learn more about pet food safety in Richmond, schedule an appointment with your veterinarian in Richmond by calling (281) 265-0009. Our team at Kindred Care Pet Hospital will always go above and beyond in diagnosing and treating your pet. Contact our Richmond pet hospital team to learn more about our veterinary services.