Your pet's dental health is much more than making sure your dog doesn't have bad breath. Dental problems can be caused by other medical issues, plus they can be indicators of more serious diseases that threaten your pet's life. At Kindred Care Pet Hospital we take pet dental care in Richmond very seriously. We consider dental care a normal part of your pet's annual wellness exam, just as important as vaccinations or checking fur and skin. At our animal hospital in Richmond pet dental care is treated as a primary part of your pet's overall health care.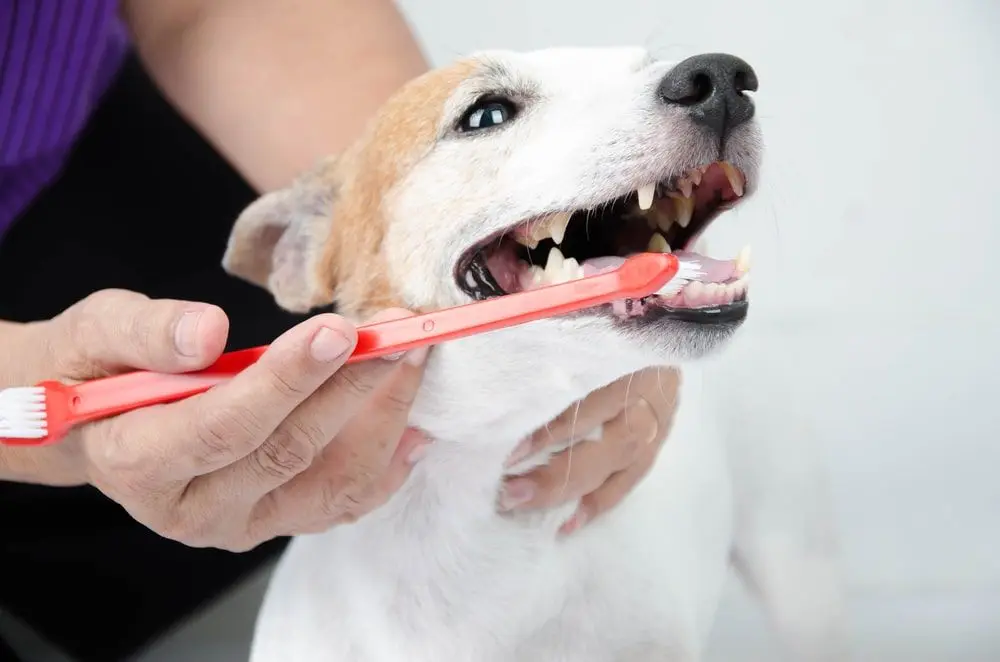 Veterinarian in Richmond TX Talks Pet Dental Care
Whether you're a dog or cat owner, you know that an annual exam is a big part of keeping your pet happy and healthy. When you bring your pet in for its annual exam, our veterinarian in Richmond TX will always include a dental examination along with other health checkups.
Your pet's mouth can be an indicator of its general well-being. Our Richmond veterinarian will check for loose or missing teeth, sore or swollen gums, a tongue that's sore or off-color and even its breath. No, pet breath isn't always the best smell in the world, but if your dog or cat has very bad breath, it can be a sign of an internal infection in one of your pet's organs.
Teeth Cleaning With our Richmond Veterinarian
Teeth cleaning is a big part of keeping your pet healthy. Keeping plaque off your pet's teeth can prevent infection and tooth decay, which can move from teeth and gums into the internal organs, causing more serious disease. If our Richmond veterinarian determines that your pet needs teeth cleaning, we'll do it under anesthesia to keep your pet as comfortable as possible. Whether it's dog teeth cleaning or cat teeth cleaning, pets are much easier to care for in that state.
Once your pet's teeth are clean and all buildup has been removed, our veterinarian will teach you how to brush your cat's or dog's teeth, to keep them healthy in between checkups. This will help to keep your pet healthy as well as decrease the likelihood that it will need cleaning at the office next time you come in.
Call Kindred Care Pet Hospital to Learn More about Pet Dental Care
Keeping your pet's teeth clean and healthy is a key part of being a responsible pet owner. If you're looking for a Richmond veterinarian who will help you to care for your cat's or dog's teeth, give our office a call at (281) 265-0009. We'll be happy to make an appointment that fits in with your busy lifestyle.