Pets are fantastic and caring for them can make a big difference in how happy and healthy they are. Kindred Care Pet Hospital knows that with pets that are dealing with an illness that may not be readily diagnosable or that might not be easy to spot, bloodwork and other diagnostic tests can often help to figure out what is wrong with your pet.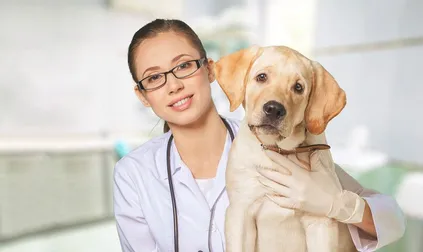 What Do Pet Diagnostics and Pet Blood Work Test?
Kindred Care Pet Hospital in the Richmond area can help you get your pet tested and back in good health. Much like human diagnostics and blood work, we can test for a myriad of things. Blood work for your pets can help test for things like diabetes, thyroid problems, kidney and liver issues, organ failure, and even cancer in some cases. This is a great option for those that have a pet that is sick or that they want to test to make sure they are in great shape and healthy.
With pet diagnostics, these are tests that can also help to make sure that your pet is healthy and to figure out problems that might be undetected. Pet testing is one of the best ways to make sure your pet is safe since they are not able to tell you just what is wrong with them. Pet diagnostics and blood work can be done at the same time your pet has its checkup and the tests will provide you with a much more in-depth way to check for problems and then administering preventative care.
Does Your Pet Need Bloodwork and Diagnostics?
You may not imagine that your pet needs bloodwork or diagnostics. That being said, any pet can benefit from more in-depth testing at the vet as it does help to uncover issues that even you may not be aware of as a pet parent. Pets that are dealing with issues that are not necessarily visible or that you cannot tell just by looking at your pet can certainly benefit from bloodwork and diagnostics. Your vet can help you determine if your pet needs bloodwork or if they need pet diagnostics.
Pets that are aging can also benefit from bloodwork as it can easily and quickly point out an illness that is associated with aging and can also let you know what your pet needs to be healthier. When it comes to the care of your pet, you do need to take the time to have regular vet visits and to allow your vet to guide the overall care process. This will help your vet to determine what steps your pet needs in order to keep your furry friend healthy. Call Kindred Care Pet Hospital today at (281) 265-0009 to book your appointment.