National Check the Chip Day in Richmond, TX
This year the National Check the Chip Day will fall on August 15th. Whether you have had your pet microchipped in the past, or this is the first time you have heard about pet chipping, we want to help you.
Here at Kindred Care Pet Hospital in Richmond, TX, we offer RFID pet microchips, as well as comprehensive pet care. As for National Check the Chip Day, here is what you need to know about this occasion.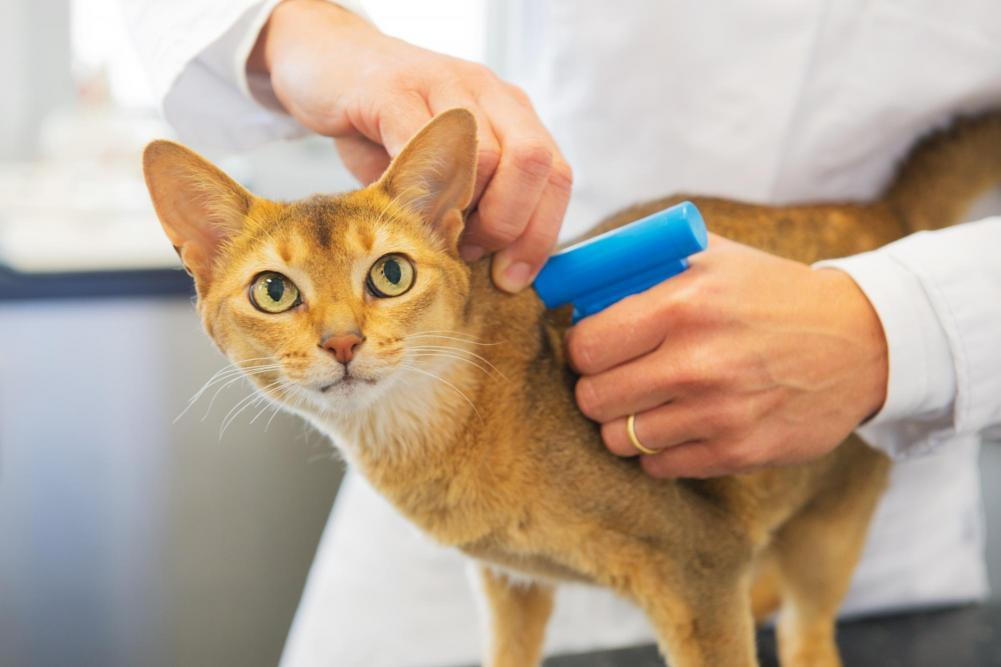 How Do I Update My Pet's Chip to Find Lost Pets at a Veterinarian in Richmond, TX?
Bring your pet into our veterinarian in Richmond, TX on Check the Chip Day, or any other day of the year. We will pull up the information recorded via the manufacturer's database for your pet's microchip. You can provide us with your new or current contact information for input, or we can verify that your pet's information is correct. This is vital as this information is how pet tags work to locate the owners of lost pets.
What If I Can't Remember the Database Used for My Pet's Microchip?
Bring your pet to our Richmond animal hospital to check their chip as we can identify the database for you. You can also go to the American Animal Hospital Association (AAHA) and look up the information via the Universal Pet Microchip Lookup Tool. We can also do this for you when updating your RFID pet microchips.
Can I Get Pet Microchipping in Richmond on National Check the Chip Day?
Of course! This is one of the best times to commit to pet microchipping in Richmond. Simply schedule an appointment for National Check the Chip Day and our veterinarian in Richmond TX will assist you. Pet tags are instrumental in providing a life-long protection against lost or stolen pets.
Contact a Vet in Richmond for Pet Chipping
As your preferred vet in Richmond, we hope you will choose Kindred Care Pet Hospital for your pet chipping needs. Dr. Paul Fidelis is a licensed and experienced vet offering pet microchipping, along with pet wellness exams, vaccinations, parasite prevention, and pet surgery. Contact our office at 281-265-0009 to schedule an appointment. Ask about our current discount of half off for pet exams.